Better laser engraved awards… on a budget.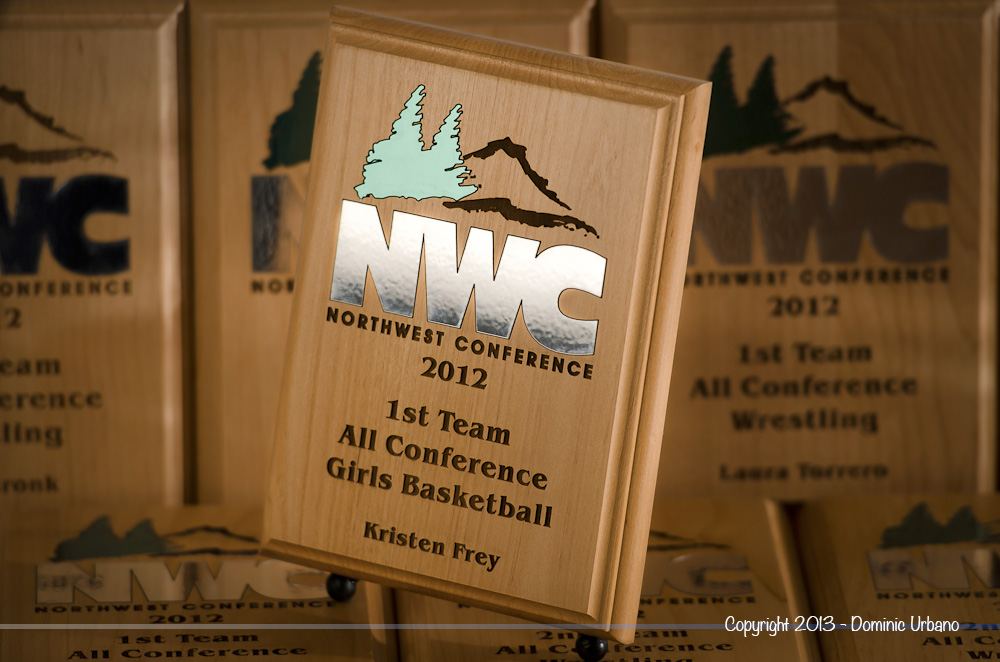 Custom Laser Engraved Awards & Plaques…
The idea for my custom laser engraving business started when I was looking for something special to present to my 1999 Washington State girls cross country championship team. It was a tremendous amount of work and a stellar team performance that put those girls on top of the podium at the State Championships and I wanted to make sure that they had something to take with them that was worthy of that accomplishment. I didn't find anything. I don't recall what I did present at our awards banquet… but I know it was not good enough.
The state championship trophy would be placed into the school trophy case and a banner would hang high in the gym as the school claimed yet another victory to sell to future generations… but the young women who did the real work… for whom that championship meant the world… what did they get? The fact that I don't even remember says something.
We ended up winning three state cross country championships in a row. I was in the same bind at the end of the second season. Nobody was offering any custom awards that would both fit my budget and do justice to the great accomplishment of yet another state championship. I started researching the problem… determined not to let it happen again.
In 2001 our team went undefeated and a third state championship banner was raised, and another state trophy was squeezed into the case. This time I was ready. Over the previous year I had started my laser engraving business. Combining my background in graphic design with a burning desire to make sure that athletes who have earned an award get one that they are proud to have, I made the plaques for my 2001 state championship team myself.
While it is usually the coach who is my customer… it is the recipient of the award that I am thinking of while I work. This was and continues to be the foundation of Gold Medal Productions. While the business has grown to include industrial laser engraving and marking as well as the custom laser engraved awards, I believe that quality does not have to cost a fortune. That any coach who wants better awards for their athletes, despite tough budgets, should be able to get them. They shouldn't be forced into crummy awards or run of the mill trophies. The recipient of a trophy or plaque deserves better. No bobble heads!