Making metal identification tags and plates for over 20 years!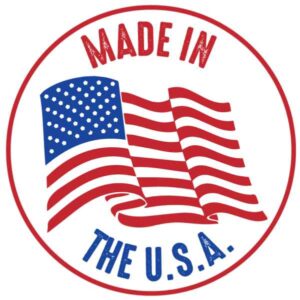 100+ companies are using our identification and data plates.
For more than 20 years, I have been serving industrial manufacturing, repair, and construction clients by providing metal identification tags and plates. As a result of this experience my client list has grown to over 100 industrial repair and manufacturing companies. These companies range in size from multinational Fortune 100 corporations to small businesses that primarily serve their local communities.
No set up fees
There are no set-up fees and no minimum orders. I make it easy for my clients to get the tags and plates they need. I have become the go-to identification and data tag maker for many tank and vessel manufacturing and repair businesses. Many of my clients are newly certified companies who are in need of their first "repaired by" or "altered by" tags.
Our Commitment to Supporting Other USA-Based Small Businesses
As a USA-based small business, I source my raw materials from other USA-based small businesses. By sourcing materials that originate in the USA, I am able to ensure consistently high-quality materials and support other small businesses and their communities.
Accuracy | Quality | Fast Delivery
The service and product I provide is quite literally the finishing touch on many incredible manufacturing or repair projects. I admire the work that my clients do. Having worked in the oil and gas industry for many years, I have seen firsthand the incredible skill involved in making or repairing many of the vessels, tanks, and equipment types that my tags end up being attached to. I appreciate that my part in helping customers finish their project is just a tiny part of the incredible work that their craftsmen do. My customers can count on accuracy, high quality, and quick delivery.
Tags and plates may be a small part of the work, but I know it is important to get it them right and help my customers finish out their work. In the 20 plus years that I have been doing this, I have been involved in all types of projects. While the variety goes beyond what I can list here, the majority of my customers are looking for National Board "R" certificate plate blanks, API 650 tank identification and data tags, AWWA D100 plates, equipment load and capacity tags, and customized manufacturer plates.