Making API 650 tank data and identification plates.
Yes, we manufacture and supply API 650 data and tank identification plates. Every one of these tank tags is unique. With our free layout and proofing process you can be sure that the data on your plate will be accurate. Send us your tank data and desired plate size and we will send you a layout proof. We do not charge set up and proofing fees.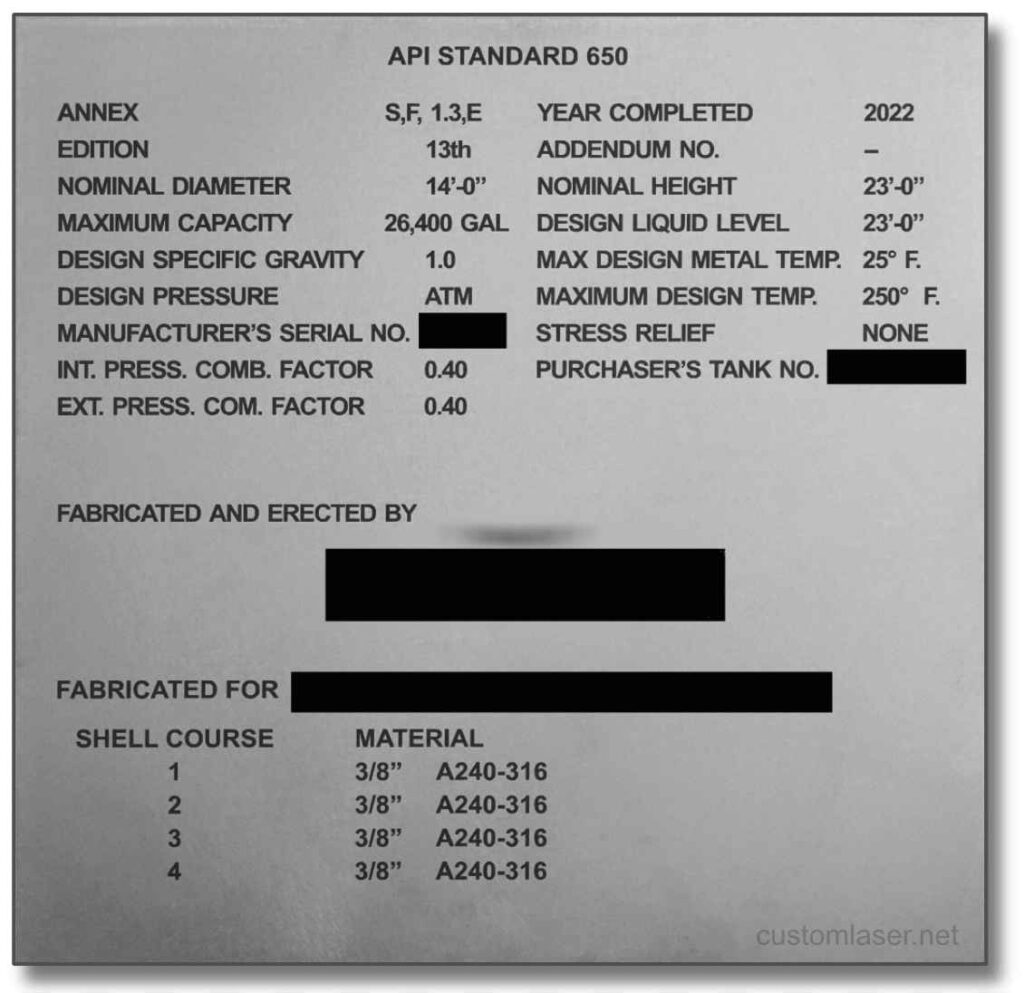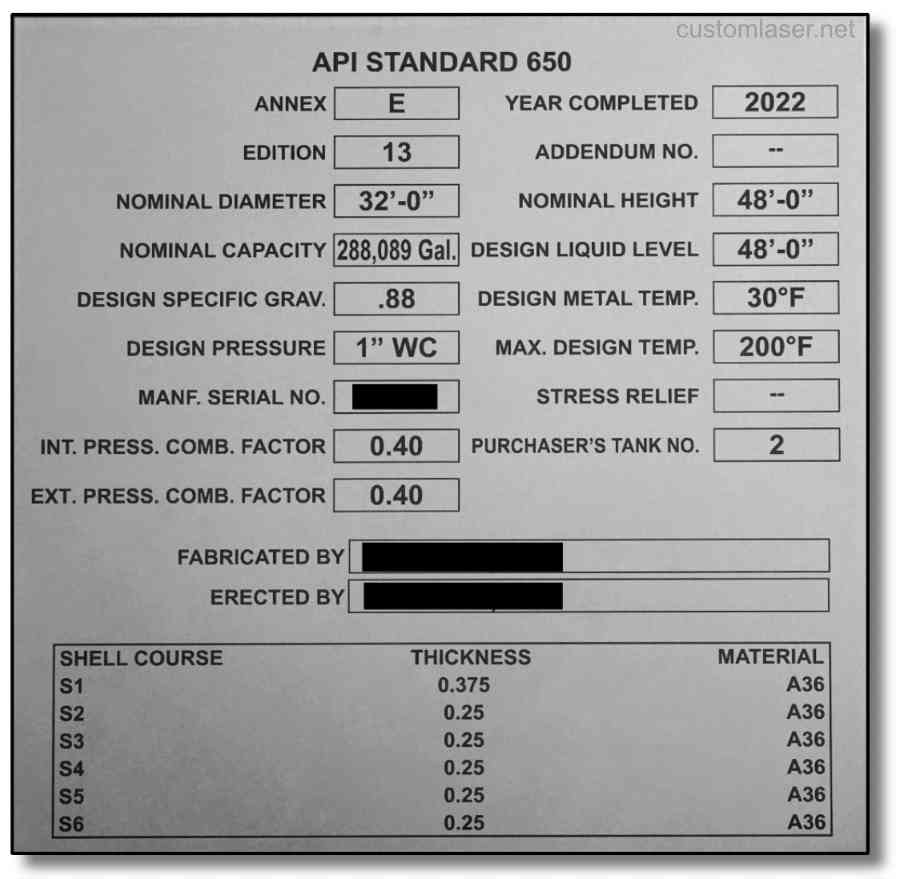 Unlike many other industrial identification and data plates, the API 650 plates that our customers order tend to vary a great deal in size. Depending on the data needs for the tank, there can be significant differences in space and layout needs. While the basic data layout such as tank capacity, diameter, nominal height, metal temp, and shell courses, etc. is common to most of these plates, there does tend to be a wide variety of size requests for the finished product. While most of the API 650 plates are fairly large, (up to 12"x12") we have had customers request sizes as small as 4"x6". We will make your unique tank plate quickly and accurately.
We make tank identification and data plates for customers who make and repair these liquid tanks. We are not a tank manufacturing or repair company and our role is to provide these specialty companies with permanent identification and data plates based on specifications that they provide. For information about the API 650 welded tank standard visit the American Petroleum Institute.