High Temp Equipment ID Tags
NEED HIGH TEMP ID TAGS & SIGNS?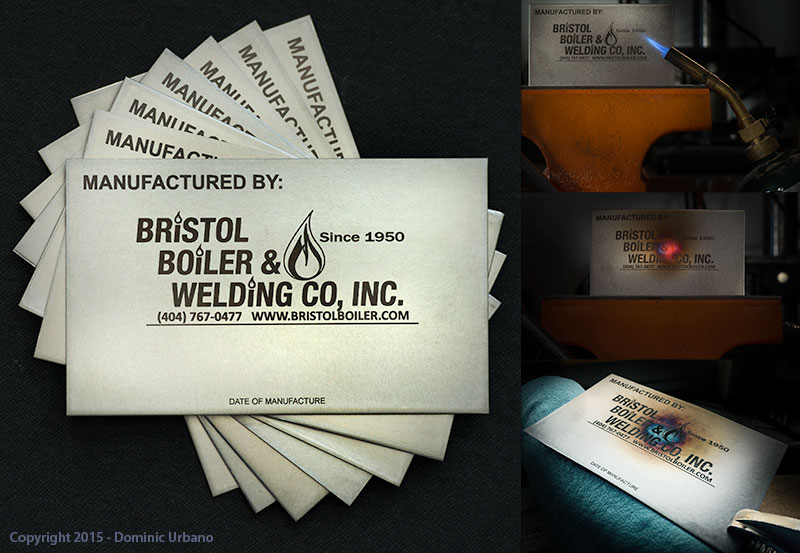 Gold Medal Productions has been providing laser-marked industrial identification tags and plates for use in harsh environments for 20 years. High temp ID tags and data plates for furnaces, boilers, and heat exchangers are a key component in equipment identification, safety signage, and pressure vessel tags.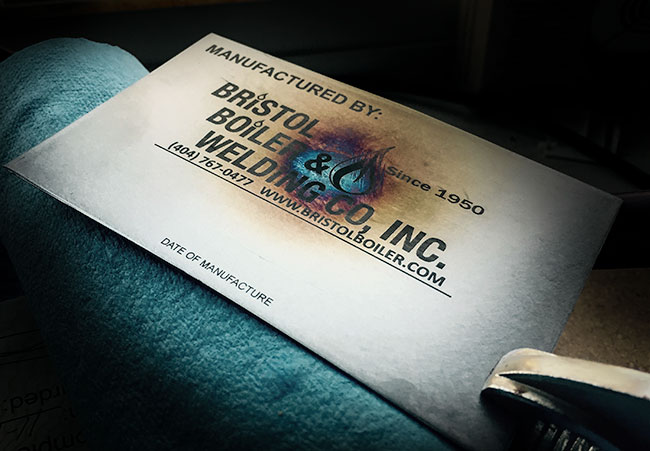 Gold Medal Productions made the steel ID plates pictured above made for Bristol Boiler & Welding of Atlanta GA. They will finish the "Manufactured by" plate blanks with their date stamp. To test the durability of the mark, the laser-marked stainless steel tags were heated with a propane torch. While the high temperature was enough to warp and discolor the steel plate, the lettering did not come off. So the test shows that laser-marked industrial identification plates are reliable
Laser marking metal results in permanent high contrast, high-resolution lettering, and lines. The applications are as limitless as the many environments that commercial and industrial signs and tags might be needed.