Washington State Cross Country Coaches Association member discount…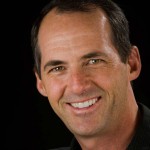 Members of the Washington State Cross Country Coaches Association (WSCCCA) get a 10% discount on all cross country award orders. It does not matter if the order is for team or event awards. The discount applies to anything that the WSCCCA member orders.
In the 13 years that I spent as a cross country coach in Washington state (Naselle and Mt. Baker High Schools) I learned to admire the work that the WSCCCA was continuously doing on behalf of the sport. While the sport of running cross country is as pure a form of competition as there is, the politics of sport do exist and need to be attended to. The WSCCCA continuously watches out for and campaigns for the interest of the coaches and athletes.
While I have since left both the teaching and coaching profession, my admiration for the people who continue to care for the sport that I love has never waned. I started this business because I felt that my cross country athletes deserved better awards and recognition products than what I was able to find at 'typical' awards and trophy stores. While the business has grown and I am now filling orders from all over the world… my roots will always be firmly grounded in the great sport of cross country.
Click here for more information on the WSCCCA.
Sisu!
Dominic Urbano